Kali ini kita akan membahas cara upload file ke plesk hosting melalui file manager.
Pertama, tentunya log in dulu ke panel plesk hosting.
Langkah berikutnya, buka files, arahkan ke folder untuk tempat file unggahan. Kemudian, klik upload, pilih file yang akan diunggah, kemudian klik open.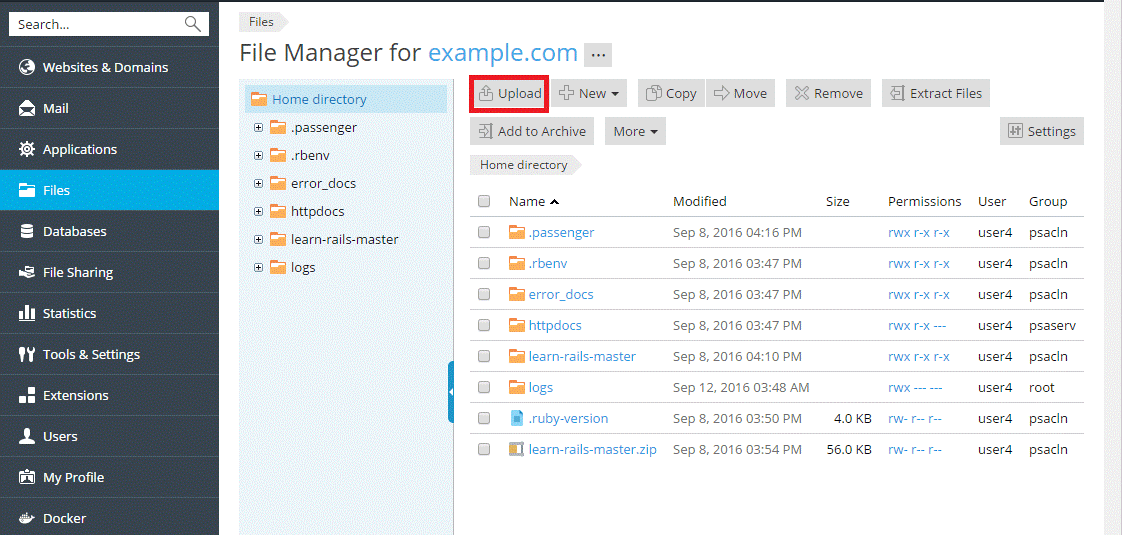 Untuk mengunduh file, buka file lalu arahkan ke lokasi file yang ingin kita unduh. Kemudian, klik menu di ikon kotak dengan tiga garis yang ada di sebelah kanan, pilih download.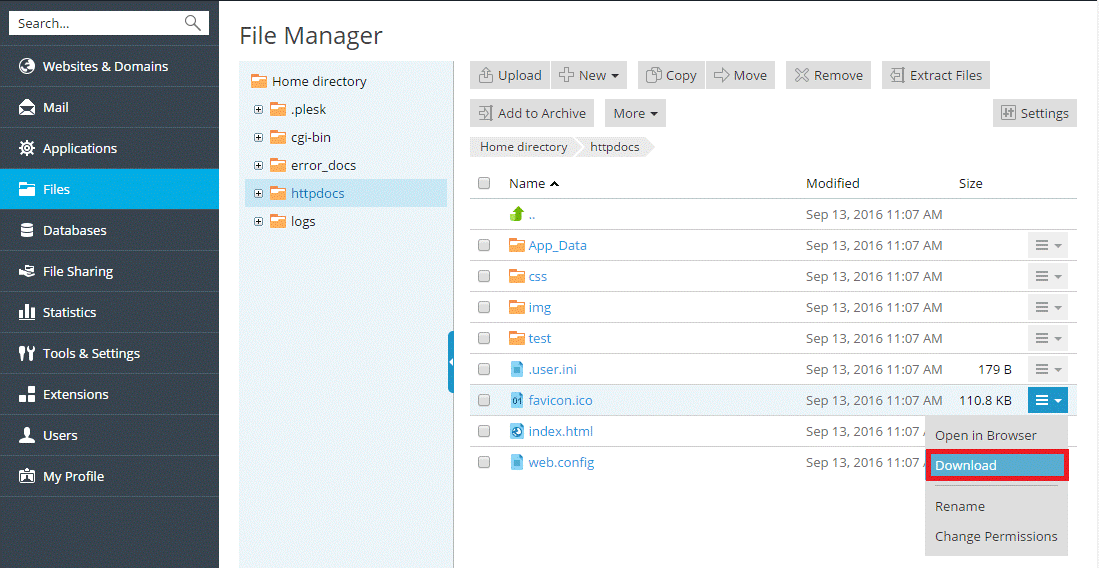 Untuk kompres file, buka files, navigasikan file/ folder yang ingin kita kompres, klik add to archive yang ada di kanan atas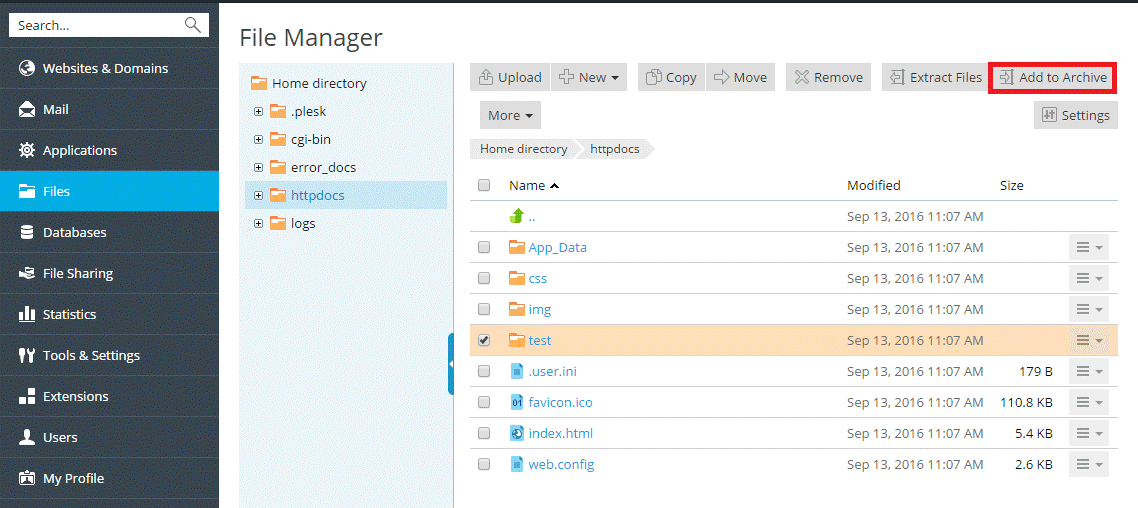 Sedangkan untuk mengekstrak file dari arsip, buka files, pilih file yang ingin kita ekstrak, lalu klik tombol extract files yang berada di sebelah add to archive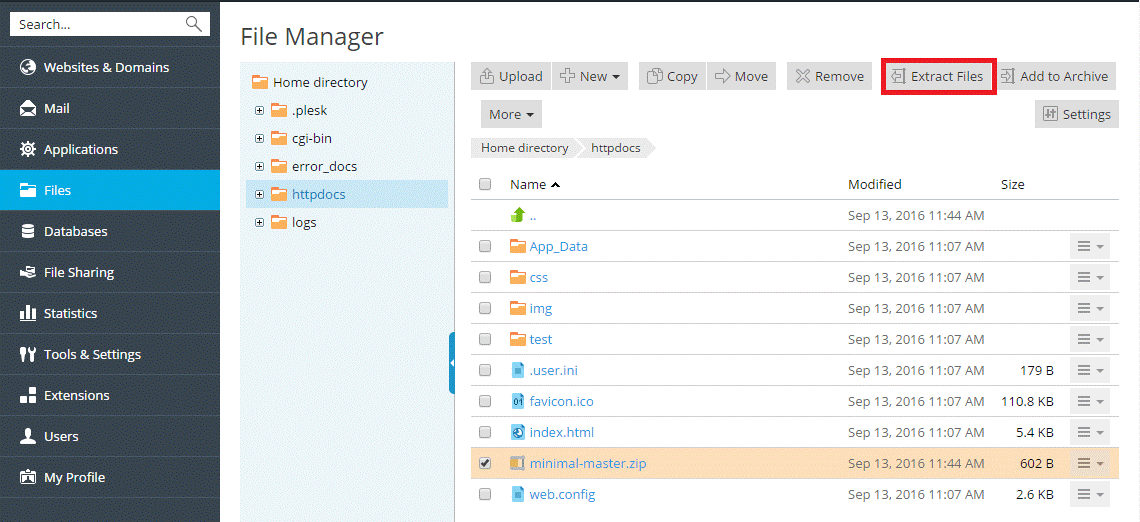 Untuk mengedit file, klik ikon di sebelah kanan file yang ingin kita edit. Kita dapat mengedit dalam Code Editor, HTML Editor, dan Teks Editor.